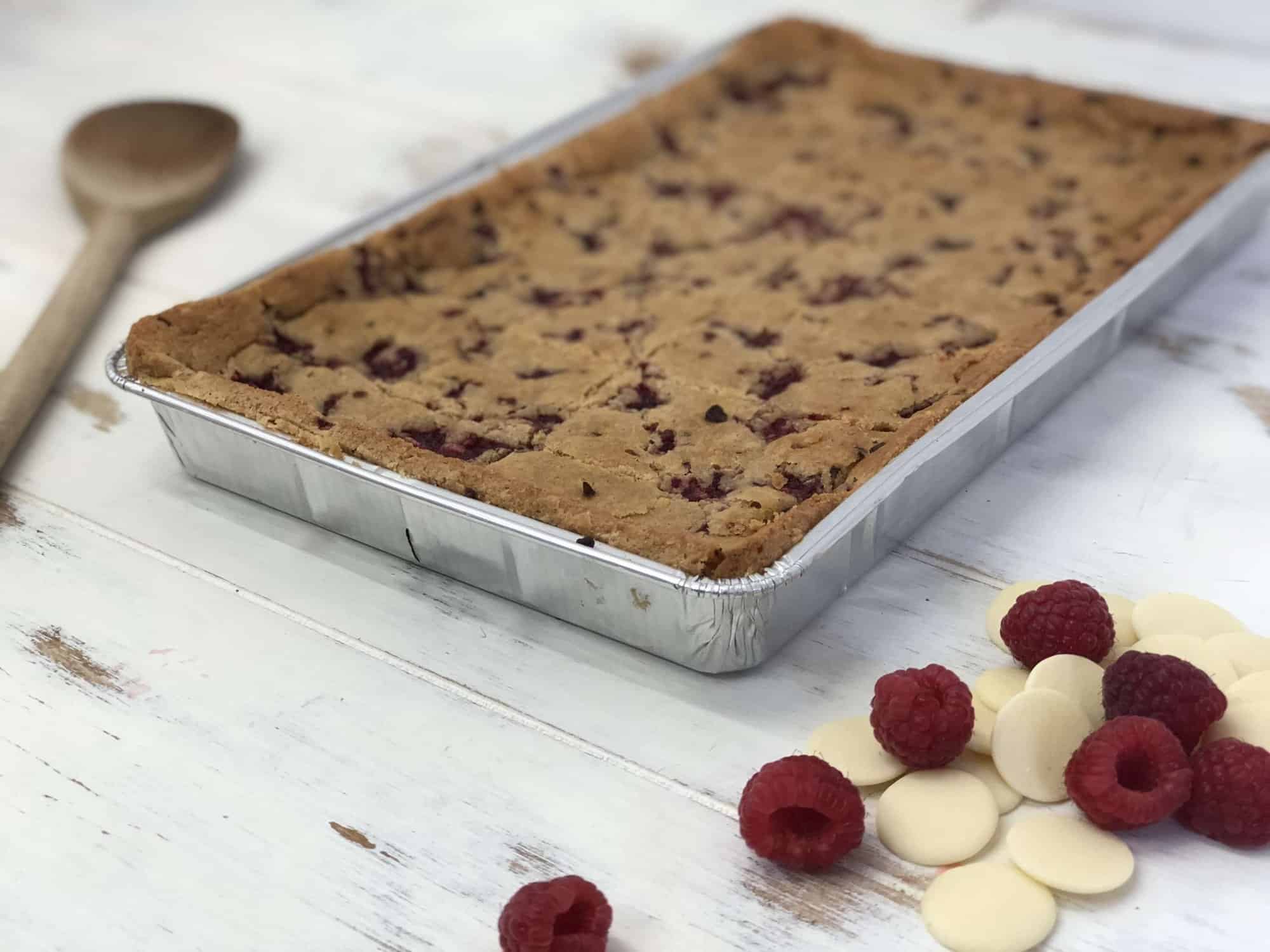 Wholesale brownie delivery
If you want to sell amazing brownies but just don't have the time or space to make them, leave it to us! Simply Cake Co. specialises in amazing gooey wholesale Brownies, Blondies and other bakes such as Millionaire's shortbread, all made in our lovely new commercial bakery unit. We invested heavily in our new bakery, making sure it got top marks from Environmental Health so you can be safe in the knowledge everything you buy is made and packed in a hygienic commercial kitchen environment with a 5-star rating.
Only proper Belgian chocolate, real butter and free-range eggs are used in all our bakes and you can tell the difference – why not see for yourself? If you're considering becoming a stockist and would like to sample our products, contact us so we can get you some samples sent out and have a chat to answer any questions you may have!
Our wholesale trays come pre-cut into 14 slices and they offer great value and brilliant quality. We can also do pre-wrapped individual slices if you're looking to sell them in a retail environment.
Pre-packed Wholesale brownies
We have a good range of pre-packed products available and hope to add to this selection soon.  Here you can see some photos of a self-service 'Pick 'n' Mix' brownie station at a farm shop; a brilliant way for customers to interact with the products and perfect for families, individuals (perfect for freezing!) or even for a lovely gift!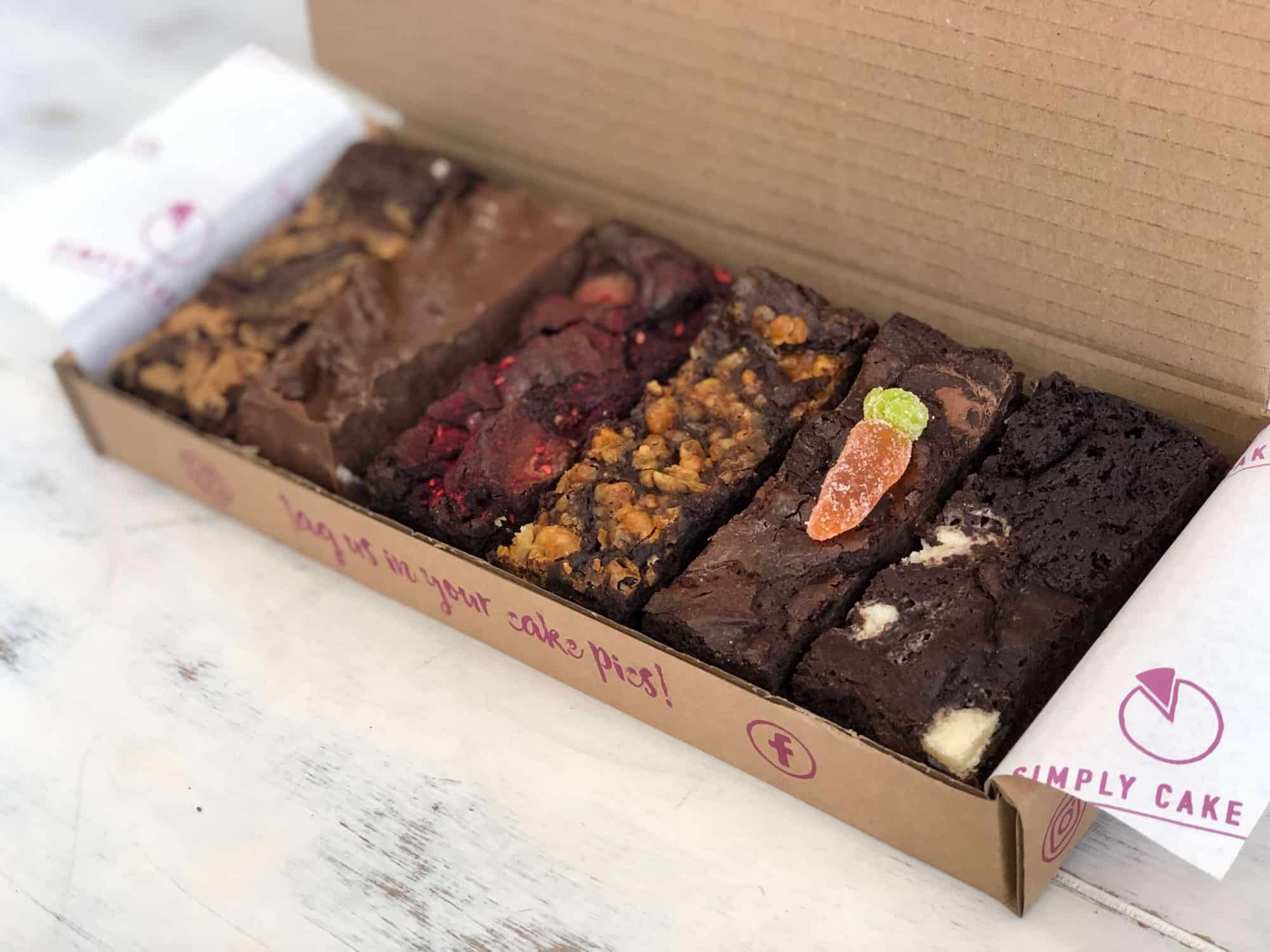 Wholesale vegan brownie delivery
We have a wonderful wholesale vegan brownie range which we developed over a number of years and are extremely proud of. We can't think of anywhere else that you can find vegan and gluten-free brownies that taste this amazing! Please contact us if you would like to try our range of wholesale vegan brownies before buying!
gluten free wholesale brownie delivery
When you try our brownies, you'd be surprised to find out they're all gluten-free. Lots of people ask, why?
Last year, we moved to a brand new commercial bakery and decided when we moved to make all our products gluten-free. More and more people are asking for gluten-free and it's impossible to confidently offer gluten-free options if you use regular flour in the same environment. So we made the decision when we moved to our new location and we're so pleased we did! It means that we can offer gluten-free brownie deliveries, safe in the knowledge that there's been no cross-contamination.
'Gluten free' often gets a bad name for being dry, but if you do it right, you can't tell the difference, and that's what we do at Simply Cake Co.
Put yourselves in the shoes of someone who needs to avoid gluten; usually, you walk into a cafe and you get one, maybe two options. Now imagine walking into the same cafe and the server says "you can choose anything, it's all secretly gluten-free"! We've had customers cry and hug us when they find out and they will always come back!