Letterbox Corporate Gifts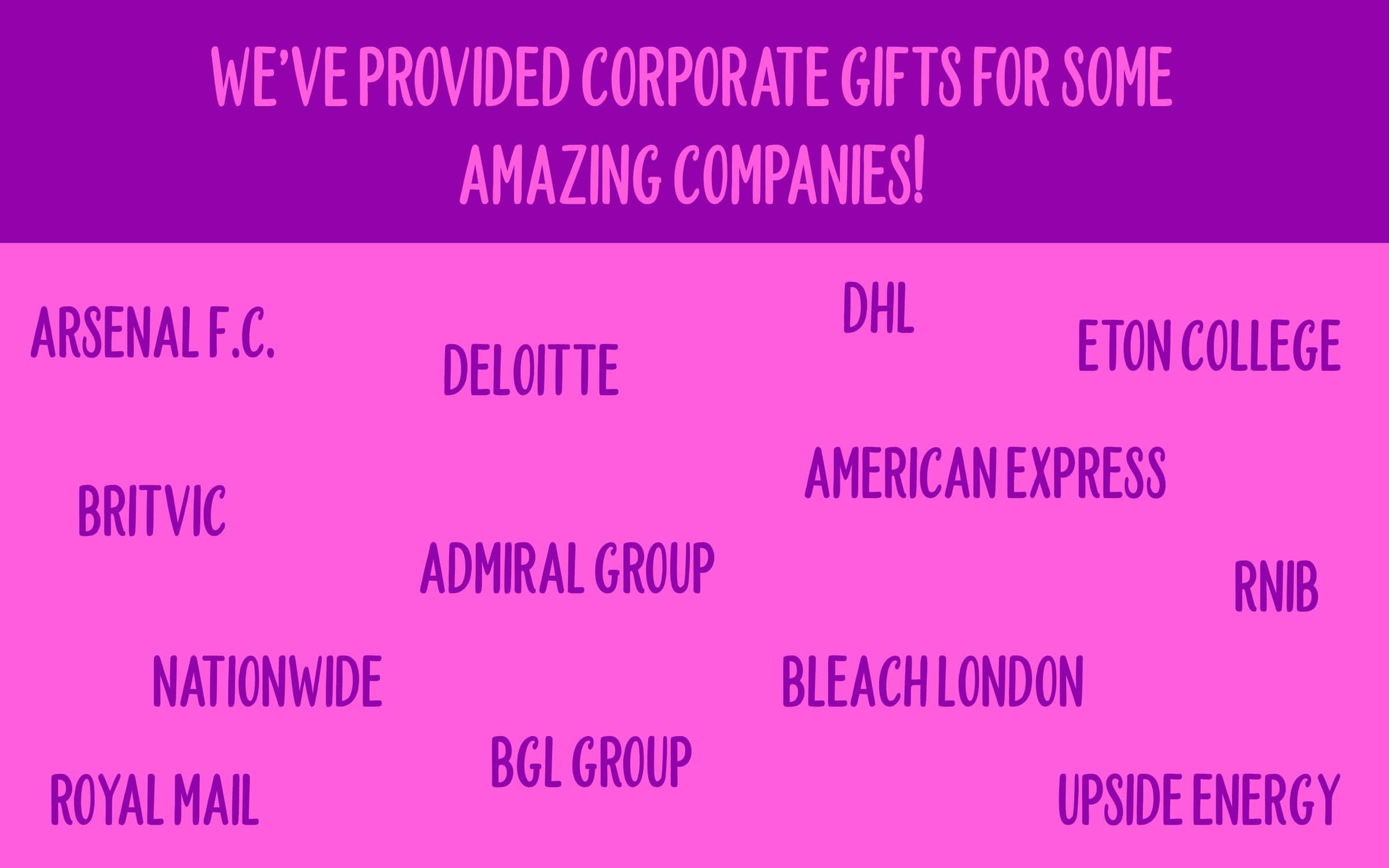 Now taking orders for Valentines and Easter!
The perfect little gift…
Our delicious cakes are beautifully presented to make the perfect corporate gift! Each box of handmade gooey brownies is gift wrapped in our personalised paper, and then can be personalised free of charge with a message inside the box, as well as your logo on the outside of the box!
Our amazing cakes, fair pricing and efficient customer service make us stand out from the crowd and we can't wait to see how we can work together.  Let's put smiles on the faces of your customers, suppliers, employees, co-workers and more.
Please read all the information below and then click the contact button if you'd like to proceed with an order!
Corporate order details
All our products are handmade to order with proper butter, real Belgian chocolate and free-range eggs.  They are an indulgent treat made with very high-quality ingredients, making a perfect gift for many different occasions.  Our ecofriendly boxes are all design to be letterbox friendly which is an added bonus if the recipient isn't home!
Personalisation
Outside (+30p) – we can add a full colour branded label, we just need a copy of the logo and any other wording, hashtags, etc you would like to include.
Inside (free of charge) – We can print a message inside the box, this can be personalised and different for every box.  Alternatively, you can supply a leaflet, card or letter, the maximum dimensions are 24x11cm (a standard envelope is about 22x11cm therefore will fit).
Flavours
We recommend either a single classic flavour such as triple chocolate chunk or our 'favourites mix' for large orders as it doesn't contain any nut flavours.  The favourites mix is great all-round selection and contains the following – Triple chocolate chunk brownie, Salted Caramel brownie, Chocolate orange brownie, Raspberry Blondie, Rocky Road and Millionaire's shortbread.  They come with a menu and an allergen list and we also have an amazing vegan selection. 
We also have a festive fun box which contains no nuts 
Pricing (inc delivery)
6 box with Royal Mail tracked – 10-50 £15/box, 50+ £14/box
6 box vegan with Royal Mail tracked – 10-50 £17/box, 50+ £16/box
1 slice + tea/coffee gift box- £8.50
1 Mix a mug + tea/coffee gift box- £8.50
2 slice + tea/coffee gift box – £10
1 Mix a Mug (packed into an envelope), no postal box, tea or coffee –  £6.50 (this can be personalised with a message but not with branding)
Upgraded delivery £2 per box supplement (sent either with DHL courier or royal mail 24hr – we will choose most suitable fast option depending on the time of year and day of the week)
Europe + £6 per box supplement (western – 2-4 days, easter 3-5days)
Add a premium tea or coffee bag to your box of 6 for £1.  Add both for £1.50
How to order
Let us know you'd like to go ahead and we'll send over a spreadsheet to fill in all the names, address and personalised messages – there's also a space for any allergen requirements so fill this in and we will make suitable swaps!   We'll also send over an invoice with BACs details (or card for smaller orders) and we ask that this is paid in advance for 1st time orders.