Bringing the open kitchen to you!
You asked, we listened!  We know you'd love the open kitchen to come back but unfortuantely we still don't have space to run it.  So in the mean time we thought… let's bring the open kitchen to you, with a new local delivery service!
We're going to trial this for a few weeks and see if it works!  Please see more info below about where we're going to deliver and when!
When/where do you deliver?
We've increased the areas due to popular demand!
   Every Thursday 10am-5pm and Friday 10am-2pm in the following areas –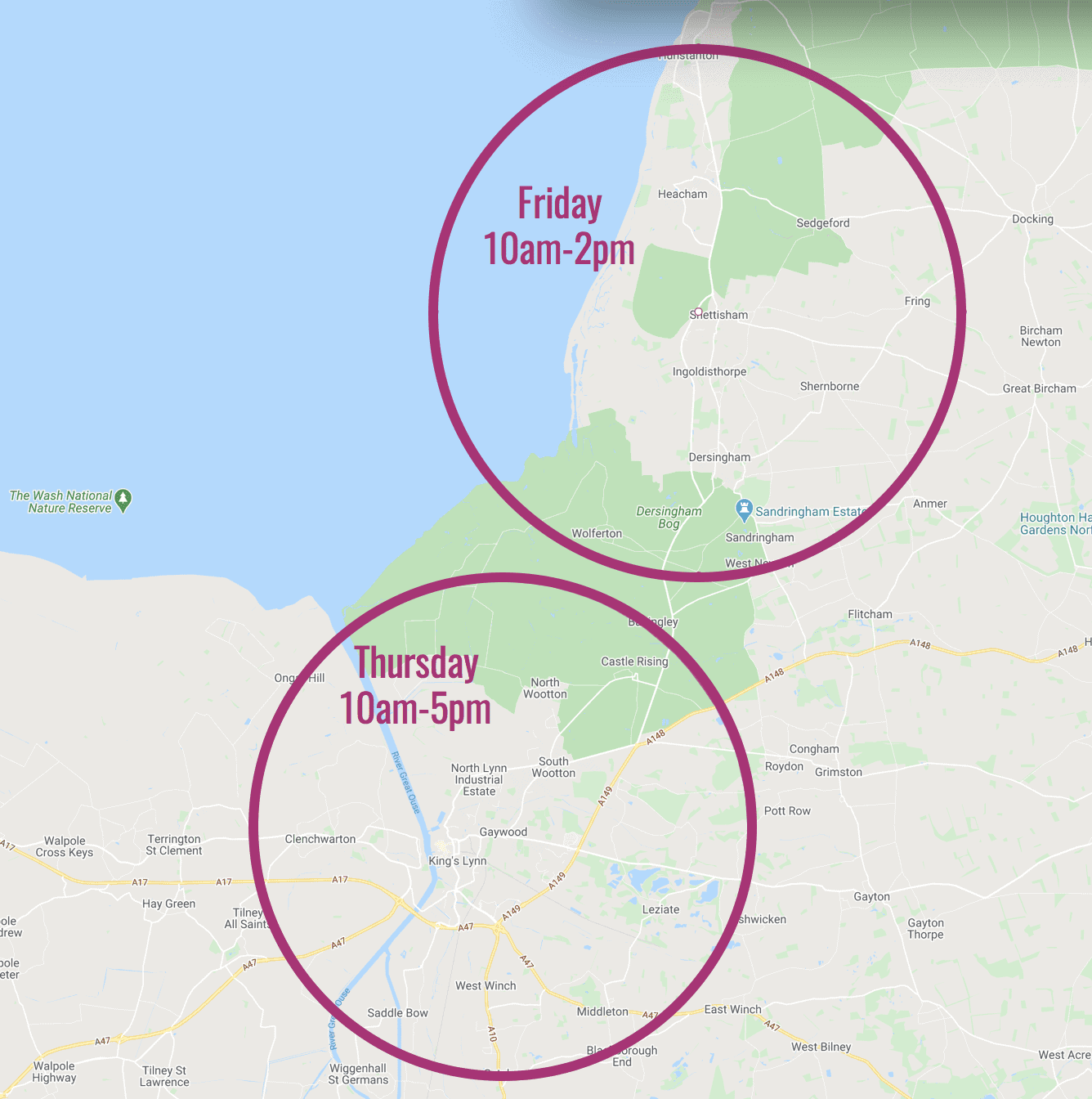 Price and Menu 
MINIMUM ORDER VALUE £12.50
6 slice = £12.80    |    12 slice = £23.50    |    3 cookies = £6.80    |    6 cookies = £12.50
Please note: delivery will be free of charge
BROWNIES
TRIPLE CHOCOLATE CHUNK
SALTED CARAMEL
CHOCOLATE ORANGE
SNICKER-STYLE
PEANUT BUTTER (VEGAN)
RASPBERRY (VEGAN)

BLONDIES
TRIPLE CHOCOLATE CHUNK
RASPBERRY
OTHER
MILLIONAIRES SHORTBREAD
ROCKY ROAD
MONTHLY SPECIALS*
MIX A MUG (BOX OF 4 – £12)
COOKIES
SET MIX OF 3 FLAVOURS (2 OF EACH WHEN ORDERING BOX OF 6):
CHOC CHUNK, RASPBERRY & WHITE CHOC, SMARTIE
*(specials will change each week, please enquire when ordering!)
How to order:
1) E-mail Sarah on simplycakeco@gmail.com with the following details:
   – Name & contact number
   – Your delivery address
   – Your order (chosen flavours & quantities)
2) Make sure to order by 10pm Tuesday
3) Sarah will confirm your order and send a card payment link via text
That's it!