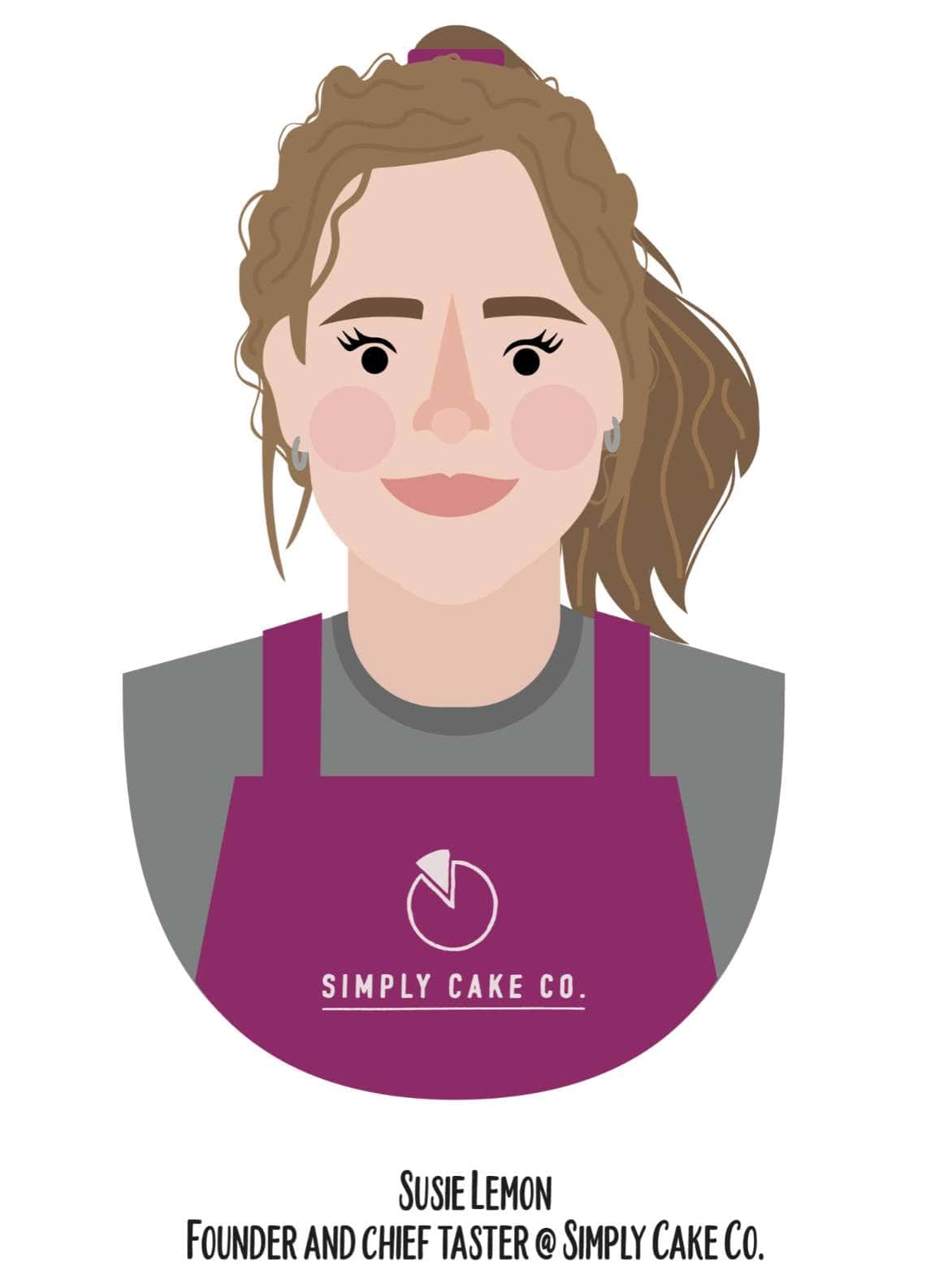 Founder and Chief Taster
@ Simply Cake Co.
If you're looking for a brownie delivery you've come to the right place!  We'd love you to read a bit more about our journey.
"In 2017 I launched Simply Cake Co. with one aim; to get people eating better cakes! It's always amazed me that you can walk into a cafe, market or food festival and buy a piece of cake that looks lovely but tastes so disappointing. I've always loved baking and I knew I could do better, so Simply Cake Co. was born."
We started out attending local markets and events but quickly focused our attention on building an online shop so our growing loyal customer base could order our brownies at any time and even send them to their friends and family further afield. We wanted to create a super easy brownie delivery platform that allowed people to order from anywhere in the UK, to send to themselves and loved ones as gifts.
Our key focus was to make beautiful, delicious gifts that were also letterbox friendly, as we know how busy everyone is these days; who has time to wait in for parcels?!
We believe overwhelmingly in choosing quality, which is why we choose to use amazing ingredients such as proper Belgian chocolate, local free range eggs and proper butter. This is why our brownies and cakes are extremely indulgent and worth every single bite!
"We wanted to create a super easy brownie delivery platform"
We've gradually grown over the years…
In the beginning, we rented space inside another local bakery; this was a great way to start but eventually, we needed our own space. Two years in, we were ready to take the plunge and rent out our very own little bakery unit. We invested heavily in the space, making sure it got top marks from Environmental Health so you can be safe in the knowledge everything you buy is made and packed in a hygienic commercial kitchen environment with a 5-star rating. Since moving to our new bakery, we've grown very fast and have knocked through to the next two units to make way for more equipment, ovens, ingredients, offices …and most importantly our amazing team.
As some of our customers know, we also operate a fully gluten-free facility. This was a decision we made when we moved to our new location and we're so pleased we did! It means that we can offer gluten-free brownie deliveries, safe in the knowledge that there's been no cross-contamination. 'Gluten-free' often gets a bad name for being dry, but if you do it right, you can't tell the difference, and that's what we do at Simply Cake Co.!
The more amazing customers we get, the more we can expand our range and bring you everything you want! One of our more recent additions is our vegan brownie range which is second to none and we couldn't be more proud of it.
We even appeared in Vegetarian Living magazine with our vegan selection; they loved the idea of sending our "incredibly moist and rich brownies" in letterbox packaging.  Vegan brownie delivery boxes make a lovely treat and perfect gift.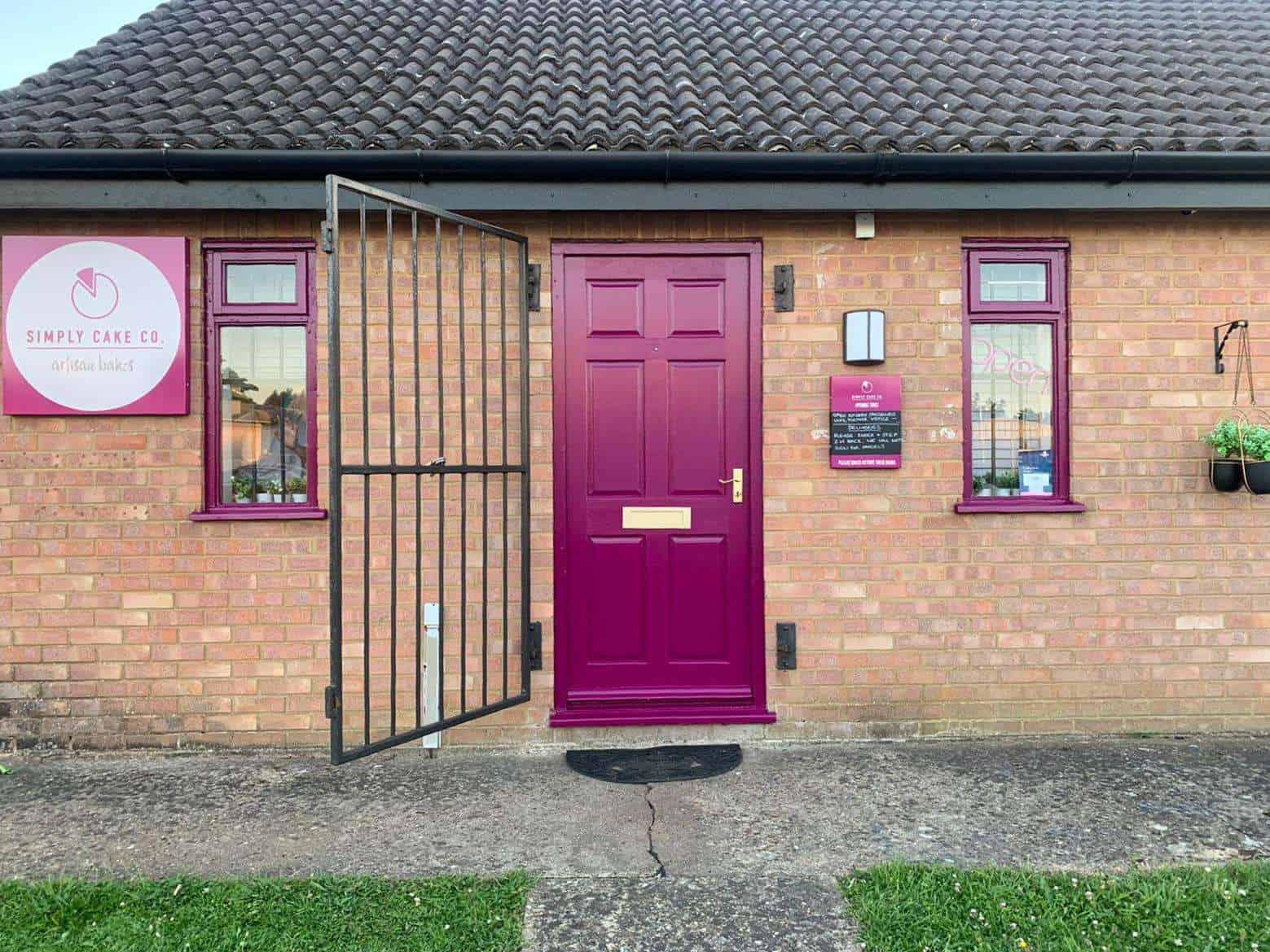 We promise to keep bringing you amazing bakes, our old classics as well as new and exciting varieties. For our local customers, we're working behind the scenes to work out how to bring you more brownies locally, so stay tuned.
But for now, you can get UK-wide brownie delivery at any time.